How Underrated Plankton is using NFTs to clean up our oceans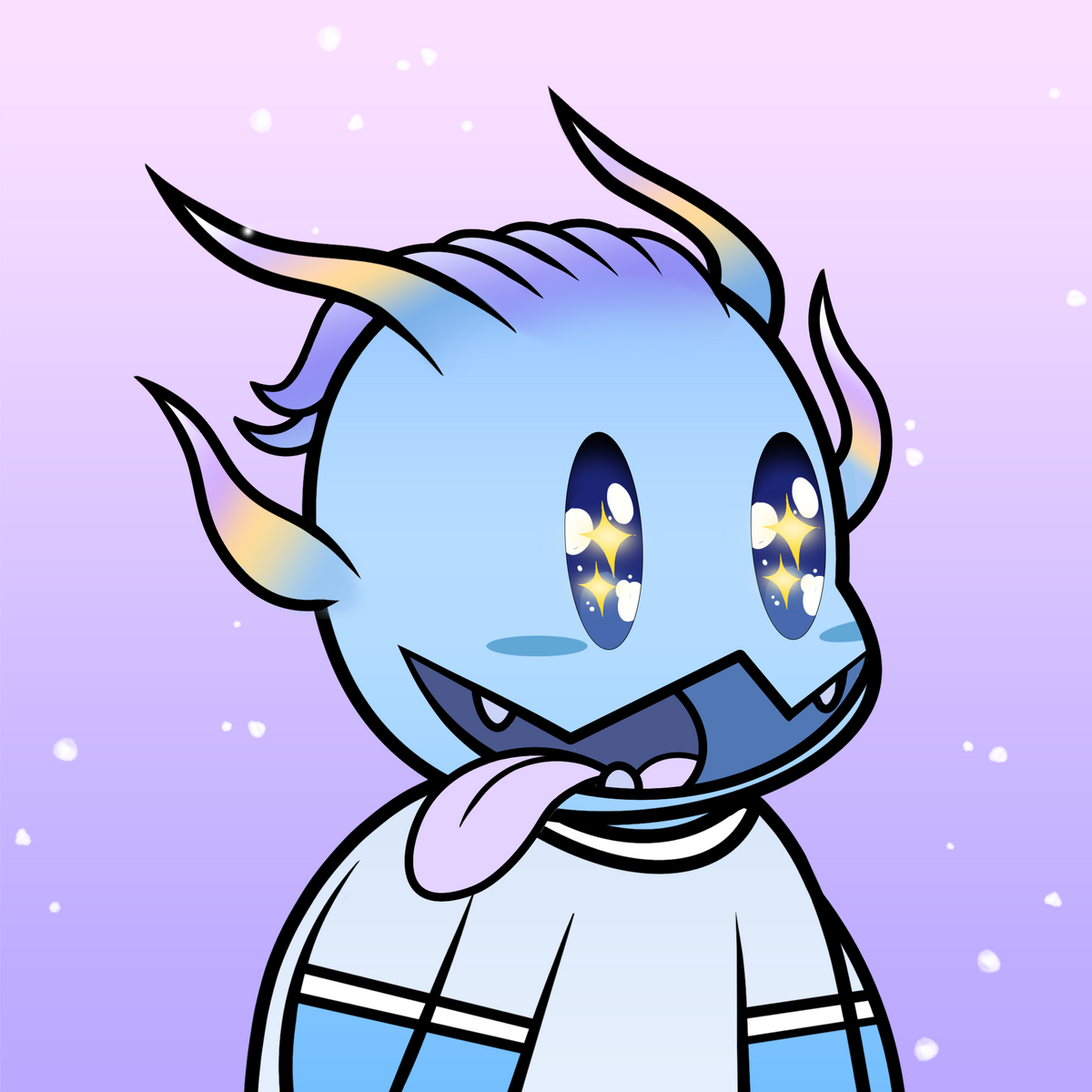 If there's one thing we love to see in the NFT community, it's those projects that aim to make the world a better place in one way or another.
We spoke to Founder and Creative Director of Underrated Plankton, Mauricio Garcia Hernandez about how he got started in the NFT industry and how he merged his passion for the environment with NFTs. Underrated Plankton is one to watch as it has taken TikTok by storm. With over 40k followers showing support for their mission, its unique roadmap aims to spread awareness and educate people about our oceans, and of course provides some adorable artwork.
The Goal - Ocean Cleanup

Underrated Plankton promises that for each NFT that is minted they will be removing 5 pounds of trash from the planet every month for a year after mint. In addition to being able to flex the huge impact you're making, there's also some cool art to show your support. Each holder will also get access to private videos showing the cleanup and mission progress.
Underrated Plankton is currently in the pre-launch phase, giving whitelist spots to supporters and collaborating teams. To keep updated, the links for Discord, Twitter and TikTok are at the end.
Founder Interview - Mauricio

Reaching out to Mauricio was a great experience, an incredibly friendly down-to-earth guy, and you really get a sense for his dedication to the goal after a few minutes.
We asked Mauricio some questions about the drop and his experience in the NFT industry
Can you give us a little bit of background on yourself as an artist?
I always loved to be an art observer and fanatic. From my local graffiti artist to famous painters around the world. I made art on rocks around my neighbourhood growing up and worked on websites at an early age. My dad was an artist and welder, I learned how to tap into my creative self from him. Art plays a huge part on how I see the world.
When and how did you decide to start creating NFTs?
I decided to start creating NFT's when I understood what I smart contract was. I took my passion for the Ocean and figured out a way to implement that in to Underrated Plankton.
What piece of advice would you give digital artists that are starting out with NFTs?
Find a team that is supportive and learn as much as you can from them.
Do your hobbies or other interests influence your work?
Yes, for me I love going to the beach and hanging out in the Ocean, so protecting my favourite place is really inspiring.
What have been the most challenging and rewarding parts of managing a project in the NFT space?
Building a healthy and sustainable community is probably the most difficult to do but also the most rewarding.
What's one thing you've learned from creating your project that you'd advise others to be careful of?
Be careful of over sharing when you are new in the space and choose carefully the people you work with.

What's something that you'd like to create but the technology isn't quite ready for yet?
I believe we have great technology to achieve amazing things currently. What we are missing is a sense of understanding the basic needs of a living planet like ours.
Where do you personally see the NFT industry going in the next year?
I feel like mass adoption in the NFT space is around the corner, I'm not sure if it will be in a year but I won't be surprised if it is.
What piece of advice would you give aspiring project founders/digital artists that are starting out with NFTs?
Look around at the world and see the problems that need to be solved and how you can integrate them into your project.
Final Thoughts
It was great learning more about Mauricio and his journey into the NFT space, we see his dedication and consistency on TikTok, Twitter and Discord everyday.
He's been gradually releasing the artwork for this collection, an adorable plankton inspired cartoon with a range of expressions, colours and patterns. As the project continues to grow awareness about its cause, alongside the fantastic community that have congregated around this project, Underrated Plankton will reach many people who want to participate in saving the ocean whilst demonstrating the impact NFTs can have in building a community for a great cause.
As with any project we talk about, we advise that you do your own research and check out all available information before minting!
Underrated Plankton links
Discord - https://discord.gg/4gubCRnwQp
Twitter - https://twitter.com/planktongang
TikTok - @underratedplankton