Space Sneks minting November 30th

Space Sneks are the first NFT drop by the Diamond Hands Hotel (DHH). Snek holders get earlier discounted access to all future drops by the DHH, lifetime access to our members platform, and some awesome art!
Space Sneks launch on Nov 30th/Dec 1st at 4PM UTC on Solana — links at the bottom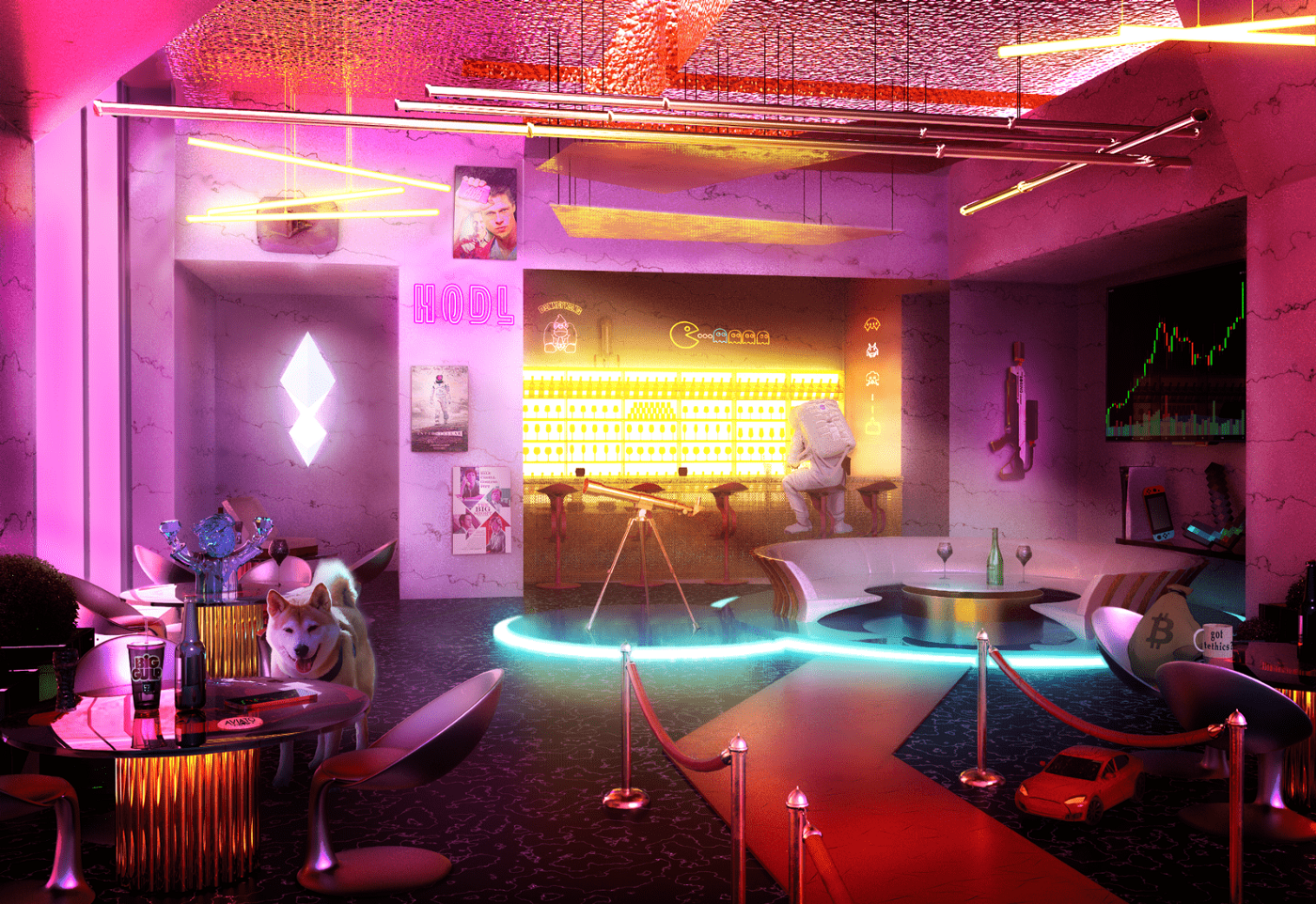 What does the Diamond Hands Hotel do?
The DHH launches NFT collections with handpicked celebrities and influencers that have shown an Interest in NFTs. We work with our talent to create and launch these collections with their vision, providing the technology, partnering with artists, and managing the project.
We then provide a custom experience on our members platform — "The Roof" where holders of our NFTs can access exclusive content such as live streams, rewards, music releases and almost anything more custom to that drop.
What are Space Sneks?
Space Sneks are the genesis collection from the Diamond Hands Hotel.
The Sneks launch on Solana November 30th/December 1st (presale/public) — https://sneks.diamondhandshotel.com
Holders of Space Sneks receive exclusive lifetime benefits with the DHH
It's not just art — Here's why you should mint a space Snek:
Mint pass for future projects: Holding a Snek gives you early access to mint all of our future drops and collaborations. To access these drops that will sell out extremely fast you must have a Snek (read below)
Multi-year roadmap: Sneks have their own roadmap and also a roadmap with the DHH. Sneks get lifetime access to The Roof platform which will see new features every single month for years to come.
At 100% sold out, each holder is airdropped another mutated Snek NFT and enters a prize draw to split 50 sol ($12.5k) between 8 minters.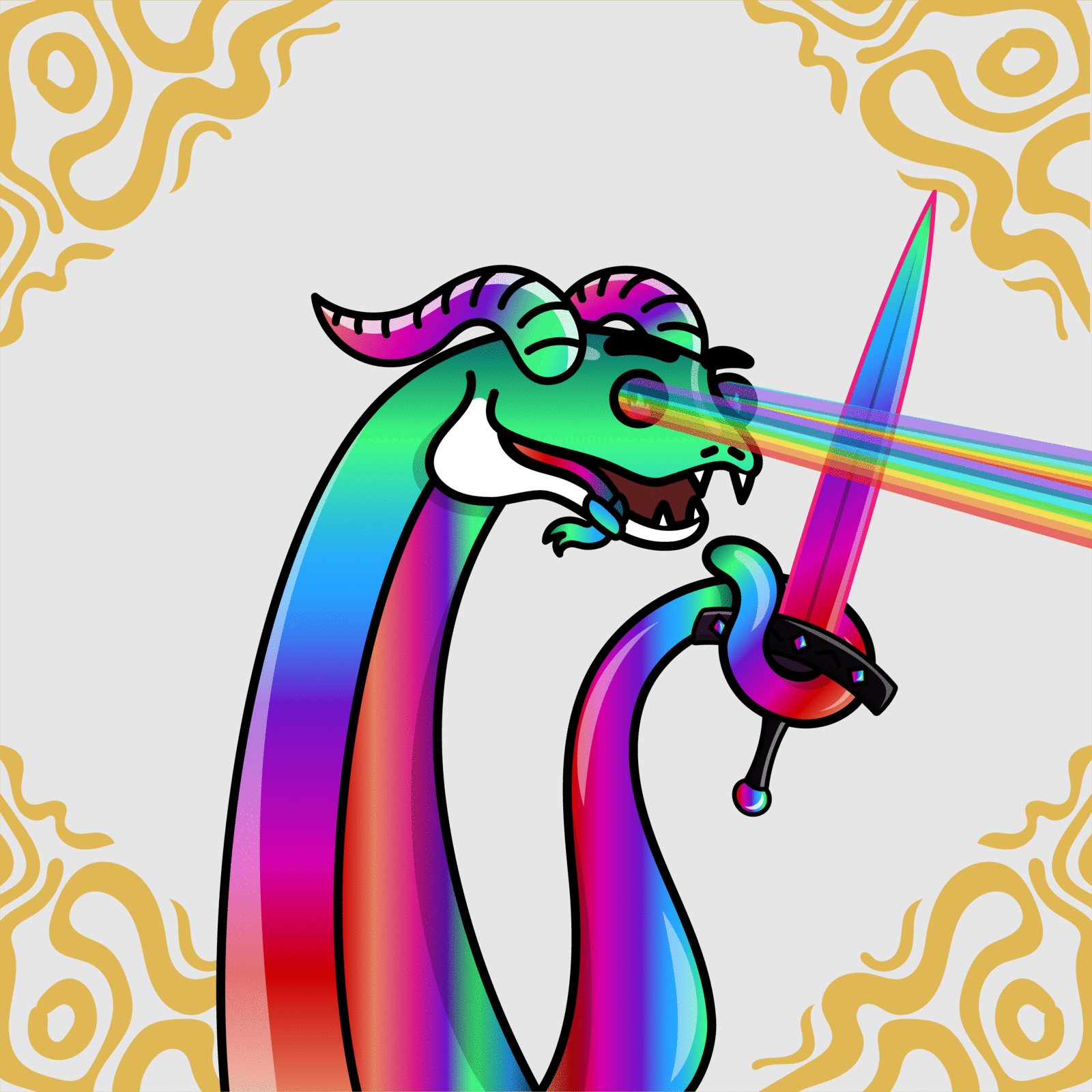 How to buy Space Sneks

Whitelisted members can mint Space Sneks on Nov 30th at 4PM UTC - 24 hours earlier than everyone else.

To get on the whitelist:

1. Join our Discord server: https://discord.gg/4r8trh4chR
2. Invite 5 people or engage with the community

On December 1st at 4PM UTC, Space Sneks launch opens up to the public where anyone can mint.
The second DHH drop — Earth Frens
Earth Frens is the second drop by the DHH. It involves a partnership with a Sotheby's institute art curator, a globally recognised wildlife charity, and highly distinguished artists.
This drop is going to send shockwaves into the NFT space - Space Sneks will receive pre-sale access to this exclusive drop and every other future project
Check out the preview here: https://earthfrens.com
How we're transforming the NFT industry with The Roof
The Roof is our platform that only DHH NFT holders can access. Our team previously built a live streaming and membership platform with features on par with Patreon, Twitch and Clubhouses offerings.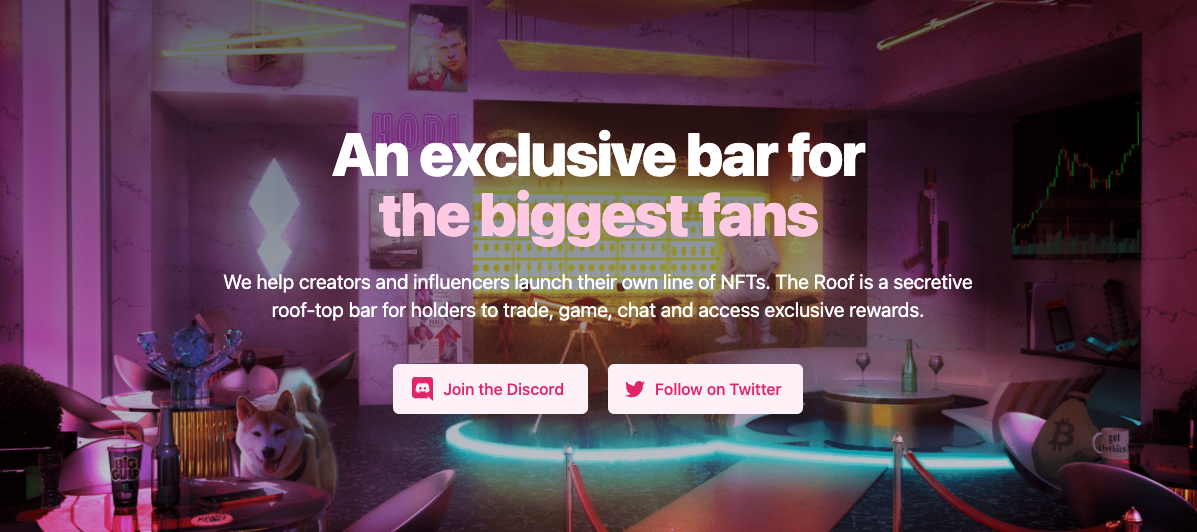 We're now using this in-house tech for our next-generation membership and trading platform to completely transform the way influencers and celebrities connect with their audience, as they move away from subscription based membership platforms.
The Roof is split into multiple areas — once fully launched you will be able to watch exclusive content from creators, trade on our marketplace, enter airdrops and DHH pre-sales for new drops, buy NFTs in FIAT, store your NFTs in our wallet and app, and so much more.
Our Vision: "A virtual community using VR"
Mid-long term we're building the Diamond Hands Hotel as a virtual NFT community space & hangout spot with influencers.
Members will be able to meet, trade, and chat as avatars. Display NFT collections in their rooms + view others, and play mini-games. We're already in talks with a VR company partnering with Oculus to provide a fully immersive VR experience in the future.
Join the Space Sneks society
We have an awesome community of over 5k Sneks on Discord — come chat, chill and slither with our members: https://discord.gg/4r8trh4chR
Twitter: https://twitter.com/SpaceSneksNFT
Our sites:
Space Sneks — https://sneks.diamondhandshotel.com
Diamond Hands Hotel — https://diamondhandshotel.com